US increases Yemen's food aid to $15m
Tweet
The United States has decided to raise the food assistance for Yemen from $7.5 million to $15 million this year, government sources said.

The sources made it clear that US is further supporting Yemen within the framework "of an American project to stimulate the Middle East countries to encourage" more democratic reforms.

Ad hoc committees from the Ministry of Planning and International Cooperation will meet with American officials during upcoming days to consider the bilateral trade and economic cooperation in addition to supporting Yemen's accession to World Trade Organization, officials said.

This comes, officials say, in appreciation from the American side to continuous efforts in fighting terror and security cooperation.

Earlier this month, Foreign Minster Abu Bakr Al Qirbi paid a visit to Washington during which he discussed security cooperation and bilateral relations between the two countries.

Meanwhile, government bodies said they had received a note from officials of the American Democratic Institute NDI in Sanaa that they are seriously considering the creation of a regional headquarters for NDI in Yemen to support democracy in the region.

The officials sources say choosing Yemen for regional bureau of such an independent democratic institution reflects international appreciation for the success achieved in the intergovernmental regional conference on democracy, human rights and role of international criminal court held in Sanaa early last month.

Iscrizioni e contributi (online)
Iscritti e contribuenti 2015
| | |
| --- | --- |
| Angelica R. Roma | 200 € |
| Carmelo P. Roma | 200 € |
| Alba M. Fabrica Di Roma | 200 € |
| Claudio M. Fabrica Di Roma | 200 € |
| Jose Suarez A. Oviedo | 200 € |
| Giancarlo S. Perugia | 200 € |
| Marina R. Conegliano | 50 € |
| Emanuela M. Dolo | 200 € |
| Massimiliano Ippolito P. | 2 € |
| Paolo S. Sommacampagna | 179 € |
| Total SUM | 330.664 € |
39 Congresso (I sessione)
39° Congresso (prima sessione) del Partito Radicale Nonviolento Transnazionale e Transpartito. Le mozioni approvate
Salvare Timbuktu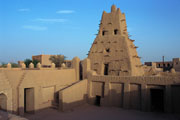 Sostegno all'appello del Presidente Chirac e del Presidente Diouf, Sauver Tombouctou pour sauver la paix / Saving Timbuktu to save the peace.
Prime adesioni Appello Fondazione Chirac su Timbuktu/Mali in risposta a invito Demba Traorè, Marco Pannella
Senato del Partito Radicale
Roma, 8/9 febbraio 2014
Roma, 14 dicembre 2013