Saleh to inaugurate the conference
Tweet
The ruling party in Yemen said in its Monday edition Jan. 5 that president Saleh will inaugurate the Intergovernmental regional conference on democracy, human rights and the role o f the ICC. It said that Saleh will deliver the speech of Yemen at the event in which he will highlight Yemen's future vision for democracy and human rights protection. The paper said that over 480 participants including 37 ministers will take part in the event. It quoted Dr. Abu Bakr al-Qirbi, minister of foreign affairs saying that the event aims to build up good relationship between countries of the region in the fields of human rights and democracy. He said that the conference will come out with Sana'a declaration that would define the commitments of the regional countries that would form a vision for future cooperation between these countries. He stressed that the event is not targeting any party or condemning the other.
39 Congresso (I sessione)
39° Congresso (prima sessione) del Partito Radicale Nonviolento Transnazionale e Transpartito. Le mozioni approvate
Salvare Timbuktu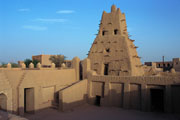 Sostegno all'appello del Presidente Chirac e del Presidente Diouf, Sauver Tombouctou pour sauver la paix / Saving Timbuktu to save the peace.
Prime adesioni Appello Fondazione Chirac su Timbuktu/Mali in risposta a invito Demba Traorè, Marco Pannella
Senato del Partito Radicale
Roma, 8/9 febbraio 2014
Roma, 14 dicembre 2013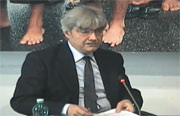 Iscritti e contribuenti 2015
| | |
| --- | --- |
| Antonio C. Napoli | 413 € |
| Elena M. Brescia | 100 € |
| Ferdinando B. Bologna | 100 € |
| Teresa R. Trani | 145 € |
| Alberto Lorenzo R. Madrid | 30 € |
| Alessandro M. Roma | 200 € |
| Sabina G. Roma | 200 € |
| Mario P. Perugia | 250 € |
| Nicola B. Bernalda | 1.000 € |
| Amedeo F. Pieve Ligure | 365 € |
| Total SUM | 251.221 € |
Iscrizioni e contributi (online)