EU/ISRAEL: Italian Radicals rekindle idea of Israel's joining the EU
Tweet
Rome, 02/08/2001 (Agence Europe) - On the occasion of a meeting between Italian Prime Minister Silvio Berlusconi and President Arafat, in Rome on Tuesday, the Italian radicals put up placards before the Palazzo Chigi demanding "Israel in the European Union - Freedom and Democracy in Palestine"
Today, the most effective instrument to "defend and encourage Israeli democracy, encircled as it is by anti-democratic States and forces which oppress the Arab people, and at the same time trapped by fundamentalism of its nationalist and confessional parties, is Israel's immediate membership of the European Union", declared the Secretary General of the "Radicali Italianio", Daniele Capezzone. And, noting that that was the solution that Marco Pannella MEP had vainly proposed already in 1986 for Yugoslavia at the time, he recalled that the Radical leader had recently proposed it again for Israel, with the backing of thirty Euro-MPs, including the current Italian Deputy Prime Minister, Gianfranco Fini, as well as of Israeli President Moshe Katzav and Israeli Foreign Minister Shimon Peres. This battle needs resuming, at the same time as the one aimed at guaranteeing freedom and democracy for the Palestinian people, Capezzone concluded.


39 Congresso (I sessione)
39° Congresso (prima sessione) del Partito Radicale Nonviolento Transnazionale e Transpartito. Le mozioni approvate
Salvare Timbuktu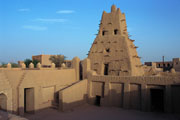 Sostegno all'appello del Presidente Chirac e del Presidente Diouf, Sauver Tombouctou pour sauver la paix / Saving Timbuktu to save the peace.
Prime adesioni Appello Fondazione Chirac su Timbuktu/Mali in risposta a invito Demba Traorè, Marco Pannella
Senato del Partito Radicale
Roma, 8/9 febbraio 2014
Roma, 14 dicembre 2013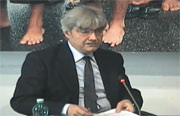 Iscritti e contribuenti 2014
| | |
| --- | --- |
| Ercole M. Brescia | 50 € |
| Floriano M. Roma | 200 € |
| Claudio N. Bari | 70 € |
| Alessandro M. Modena | 100 € |
| Niccolo' F. Bruxelles | 590 € |
| Maria M. Pistoia | 200 € |
| Paolo D. Roma | 200 € |
| Maddalena L. Meta | 200 € |
| Sandro O. Calvagese Della Riviera | 600 € |
| Elisabetta M. Palermo | 590 € |
| Total SUM | 443.071 € |
Iscrizioni e contributi (online)