USSR - ABORTION: MOSCOW NEWSPAPERS ABOUT RADICAL DEMONSTRATION AGAINST PROHIBITION ON ABORTION
Tweet
(Moscow, March 5-6). - Many big Moscow newspapers published materials about Radical Party's demonstration against prohibition on abortion which was organized in front of editorial office of "Moskovskij Komsomolets" newspaper at 4 of March.

"Moskovskij Komsomolets" brings at 5 of March words of Nikolaj Khramov proclaimed while demonstration: "Each woman must have right of choice. Prohibition on abortion can bring only underground clinics."

"Kuranty" newspaper in the article published at 6 of March warns of prohibition on abortion and reminds that abortion in the USSR were already forbidden while Stalin's time.

The items about the demonstration were given out also by "Vechernjaja Moskva" and "Leninskoe Znamja".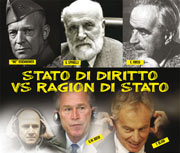 1° Convegno di Bruxelles
Per lo Stato di Diritto e i Diritti Umani contro la Ragion di Stato



39 Congresso (I sessione)
39° Congresso (prima sessione) del Partito Radicale Nonviolento Transnazionale e Transpartito. Le mozioni approvate
Salvare Timbuktu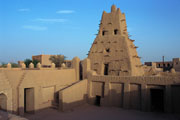 Sostegno all'appello del Presidente Chirac e del Presidente Diouf, Sauver Tombouctou pour sauver la paix / Saving Timbuktu to save the peace.
Prime adesioni Appello Fondazione Chirac su Timbuktu/Mali in risposta a invito Demba Traorè, Marco Pannella
Senato del Partito Radicale
Roma, 8/9 febbraio 2014
Roma, 14 dicembre 2013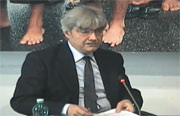 Iscritti e contribuenti 2014
| | |
| --- | --- |
| Stefano T. Roma | 200 € |
| Federico M. Castiglione Delle Stiviere | 200 € |
| Bruno G. Roma | 15 € |
| Alda B. Follonica | 100 € |
| Luca P. Pesaro | 200 € |
| Marco Jr. Z. Milano | 200 € |
| Valter M. Ancona | 590 € |
| Giampaolo M. Pavia | 200 € |
| Roberto G. | 200 € |
| Marina F. Vicenza | 600 € |
| Total SUM | 402.713 € |
Iscrizioni e contributi (online)