Israele, Perduca: Israele nell'Ue è proposta politica di Pannella dal 1984, il sogno è quello federalista europeo per divenire realtà se si agisce politicamente
Tweet
Dichiarazione di Marco Perduca, co-vicepresidente del Partito Radicale Nonviolento, eletto Senatore nelle liste del Pd:
Fin dagli anni '80 esiste una proposta del Partito Radicale che richiede che da subito ci si impegni per rendere possibile l'obiettivo della piena adesione di Israele all'Unione europea. Nel 2006, dalla Sinagoga di Firenze, Marco Pannella ri-lanciò la proposta con un Satyagraha che avesse la ricerca della pace in medio oriente attraverso l'estensione del progetto federalista europeo anche a Gerusalemme e Ankara. L'Europa fu fondata non su valori giudaico-cristiani, ma sull'idea forza della progressiva evoluzione della sovranità assoluta degli stati a un soggetto sovrannazionale organizzato su norme certe e condivise fondate sull'individuo e i suoi diritti. Questo è il sogno dei padri fondatori dell'Europa, di Altiero Spinelli, Ernesto Rossi ed Eugenio Colorni, questo resta l'obiettivo del Partito Radicale più volto proposto a tutti i governi degli ultimi tre decenni. Se Berlusconi vuol tradurre il suo sogno in realtà siamo a sua disposizione perché possa accadere presto per perseguire una pace duratura in tutta la regione.
© 2010 Partito Radicale. Tutti i diritti riservati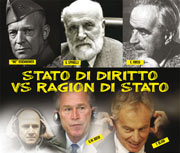 1° Convegno di Bruxelles
Per lo Stato di Diritto e i Diritti Umani contro la Ragion di Stato



39° Congress
39° Congress of The Nonviolent Radical Party, Transnational e Transparty (Second Session).

39° Congress of The Nonviolent Radical Party, Transnational e Transparty (First Session).
Saving Timbuktu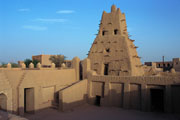 Our call in support of the appeal by Presidents Chirac and Diouf "Sauver Tombouctou pour sauver la paix / Saving Timbuktu to save the peace"
Senato del Partito Radicale
Roma, 8/9 febbraio 2014
Roma, 14 dicembre 2013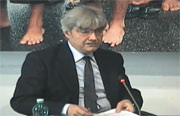 Iscritti e contribuenti 2014
| | |
| --- | --- |
| Ercole M. Brescia | 50 € |
| Floriano M. Roma | 200 € |
| Claudio N. Bari | 70 € |
| Alessandro M. Modena | 100 € |
| Niccolo' F. Bruxelles | 590 € |
| Maria M. Pistoia | 200 € |
| Paolo D. Roma | 200 € |
| Maddalena L. Meta | 200 € |
| Sandro O. Calvagese Della Riviera | 600 € |
| Elisabetta M. Palermo | 590 € |
| Total SUM | 443.071 € |