Tibet. Un émissaire du dalaï lama satisfait de sa visite en Chine
Tweet
Un émissaire du dalaï lama, membre d'une délégation qui s'est rendue en Chine le mois dernier, a déclaré mercredi avoir eu à cette occasion des discussions "sérieuses et approfondies" avec des représentants chinois à propos du Tibet. Lodi Gyari a précisé que des différends majeurs subsistaient avec la Chine mais que les deux camps s'étaient mis d'accord pour d'autres négociations. Gyari et trois autres émissaires ont passé trois semaines en Chine où ils ont rencontré de hauts responsables, dont le ministre Liu Yandong et le vice-ministre Zhu Wiejun. "Nous avons eu les échanges les plus sérieux et approfondis jusqu'à présent sur les problèmes liés au Tibet", a déclaré Gyari dans un communiqué depuis Dharamsala, dans le nord de l'Inde, où le dalaï lama vit en exil. "Il est évident qu'il y a des différends majeurs sur un certain nombre de problèmes, notamment sur des questions fondamentales", a-t-il toutefois ajouté. Pékin a imposé un régime communiste au Tibet après l'invasion de ses troupes en 1950. Le chef spirituel des Tibétains s'est enfui en 1959 en Inde voisine à l'occasion d'un soulèvement avorté et les contacts entre les exilés tibétains et Pékin n'ont été renoués que 20 ans plus tard. Le dalaï lama, auréolé d'un prix Nobel de la paix, assure ne pas vouloir l'indépendance du Tibet, mais seulement une plus grande autonomie. Pékin l'accuse depuis longtemps de se servir de son statut religieux pour tenter de séparer le Tibet de la Chine.

Le dialogue avait été suspendu en 1993 mais, il y a deux ans, le contact a été discrètement renoué alors que la Chine semblait prête à infléchir sa politique dans le sens d'un possible retour à Lhassa du dalaï lama, sous certaines conditions.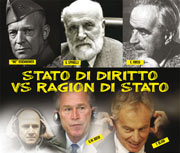 1° Convegno di Bruxelles
Per lo Stato di Diritto e i Diritti Umani contro la Ragion di Stato



39° Congress
39° Congress of The Nonviolent Radical Party, Transnational e Transparty (Second Session).

39° Congress of The Nonviolent Radical Party, Transnational e Transparty (First Session).
Saving Timbuktu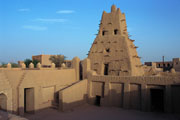 Our call in support of the appeal by Presidents Chirac and Diouf "Sauver Tombouctou pour sauver la paix / Saving Timbuktu to save the peace"
Senato del Partito Radicale
Roma, 8/9 febbraio 2014
Roma, 14 dicembre 2013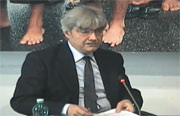 Iscritti e contribuenti 2014
| | |
| --- | --- |
| Ercole M. Brescia | 50 € |
| Floriano M. Roma | 200 € |
| Claudio N. Bari | 70 € |
| Alessandro M. Modena | 100 € |
| Niccolo' F. Bruxelles | 590 € |
| Maria M. Pistoia | 200 € |
| Paolo D. Roma | 200 € |
| Maddalena L. Meta | 200 € |
| Sandro O. Calvagese Della Riviera | 600 € |
| Elisabetta M. Palermo | 590 € |
| Total SUM | 443.071 € |