STAMINALI / UE: CAPPATO "CASINI PROPONE INTERPRETAZIONE "ALL'ITALIANA", CIOE' ILLEGALE. MUSSI DOVREBBE DIRGLIELO"
Tweet
Dichiarazione di Marco Cappato, Deputato europeo e Segretario dell'Associazione Coscioni

Bruxelles, 03 ottobre '06


La lettera inviata al Presidente del Consiglio Prodi dai crociati dell'embrione - capeggiati da Carlo Casini, primo firmatario della missiva sottoscritta da Toia, Braghetto, Tajani, Gargani, Cocilovo, Prodi, Andria, Lombardo, Patriciello, Susta, Mauro, Pistelli, Bonsignore, Veraldi e Losco - propone un'interpretazione "all'Italiana" del voto del Parlamento europeo e del Consiglio. Secondo tale interpretazione, i finanziamenti previsti dal VII Programma Quadro andrebbero limitati alla ricerca sulle linee staminali embrionali estratte prima dell'approvazione dello stesso Programma, nonostante tale precisazione non sia in nessun modo inserita nel testo approvato dal Parlamento e dal Consiglio, e nemmeno nel testo interpretativo della Commissione europea.

Dopo la sconfitta in Parlamento dell'emendamento Niebler - che puntava a inserire una data limite entro cui si sarebbero potute estrarre le linee cellulari - e l'analoga sconfitta del fronte proibizionista al Consiglio Competitività, si cerca di fare leva sul Governo italiano e sul Presidente conservatore della Commissione europea per ribaltare in via interpretativa le decisioni dell´UE. Male fa il Ministro Mussi, nella sua risposta, limitandosi a ribadire la posizione del Governo italiano e confermando l'impegno ad affermarla in sede europea. Avrebbe invece fatto bene a chiarire che il Governo italiano non può farsi promotore di interpretazioni illegali di testi votati.

Iscritti e contribuenti 2015
| | |
| --- | --- |
| Antonio C. Napoli | 413 € |
| Elena M. Brescia | 100 € |
| Ferdinando B. Bologna | 100 € |
| Teresa R. Trani | 145 € |
| Alberto Lorenzo R. Madrid | 30 € |
| Alessandro M. Roma | 200 € |
| Sabina G. Roma | 200 € |
| Mario P. Perugia | 250 € |
| Nicola B. Bernalda | 1.000 € |
| Amedeo F. Pieve Ligure | 365 € |
| Total SUM | 251.221 € |
39° Congress
39° Congress of The Nonviolent Radical Party, Transnational e Transparty (Second Session).

39° Congress of The Nonviolent Radical Party, Transnational e Transparty (First Session).
Saving Timbuktu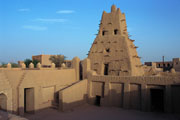 Our call in support of the appeal by Presidents Chirac and Diouf "Sauver Tombouctou pour sauver la paix / Saving Timbuktu to save the peace"
Senato del Partito Radicale
Roma, 8/9 febbraio 2014
Roma, 14 dicembre 2013