IRAN /MANIFESTAZIONE /GAY ASSASSINATI, RADICALI: CI SAREMO. CAPEZZONE, TURCO, ROVASIO: E' UN ALTRO ESEMPIO DI COME SI MUOVE IL REGIME ASSASSINO E LIBERTICIDA DI TEHERAN.
Tweet
• Dichiarazione di Daniele Capezzone, Maurizio Turco, Sergio Rovasio:
Saremo presenti alla manifestazione di questo pomeriggio davanti all'ambasciata iraniana.

Quanto è accaduto a questi due giovani è un tragico, ennesimo esempio di quel che accade con regolarità impressionante da parte di un regime assassino. Oggi piangiamo due giovani uccisi in quanto omosessuali; ma -contemporaneamente- in un silenzio assordante dell'Occidente, assistiamo
all'autentico calvario di un leader democratico come Akbar Ganji, che parla -dalle carceri in cui è rinchiuso- come un Vaclav Havel iraniano, con una forza e una dignità commoventi. Eppure, perfino sul suo caso, uno come Kofi Annan è riuscito nell'impresa di dire che non "ha elementi sufficienti" per esprimere una qualsiasi opinione.

Crediamo che l'Occidente si stia coprendo di vergogna rispetto all'Iran. Sarebbe (per la grande quantità di giovani, per la diffusione di radio e televisioni satellitari) il luogo ideale per aiutare la società civile a mettere in discussione un regime teocratico e oppressivo. Eppure trionfa uno
strano silenzio. Sia da parte dei frettolosi "laudatores" -negli anni passati- di Khatami, sia da parte di quanti già si affrettano (senza alcuna ragione logica) a "interloquire" con un pericoloso integralista come Ahmadinejad.

39° Congress
39° Congress of The Nonviolent Radical Party, Transnational e Transparty (Second Session).

39° Congress of The Nonviolent Radical Party, Transnational e Transparty (First Session).
Saving Timbuktu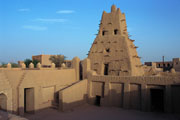 Our call in support of the appeal by Presidents Chirac and Diouf "Sauver Tombouctou pour sauver la paix / Saving Timbuktu to save the peace"
Senato del Partito Radicale
Roma, 8/9 febbraio 2014
Roma, 14 dicembre 2013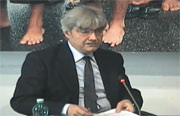 Iscritti e contribuenti 2015
| | |
| --- | --- |
| Antonio C. Napoli | 413 € |
| Elena M. Brescia | 100 € |
| Ferdinando B. Bologna | 100 € |
| Teresa R. Trani | 145 € |
| Alberto Lorenzo R. Madrid | 30 € |
| Alessandro M. Roma | 200 € |
| Sabina G. Roma | 200 € |
| Mario P. Perugia | 250 € |
| Nicola B. Bernalda | 1.000 € |
| Amedeo F. Pieve Ligure | 365 € |
| Total SUM | 251.221 € |