REFERENDUM CACCIA: "CI AUGURIAMO CHE LA CORTE COSTITUZIONALE SAPPIA RICONQUISTARE GLI ALVEI DELLA CERTEZZA DEL DIRITTO E FAR DIMENTICARE LE SCANDALOSE SENTENZE DI INAMMISSIBILITA' DELL'81 E '87"
Tweet
Dichiarazione di Peppino Calderisi, Presidente
del gruppo Federalista europeo.

"Per la terza volta la Corte Costituzionale é chiamata a pronunciarsi sull'ammissibilità dei referendum sulla caccia sottoscritti da milioni di cittadini.
Sia nel 1981 per il referendum promosso dal Partito Radicale e dalla Lega per l'abolizione della caccia, sia nel 1987 per i referendum promossi dalle associazioni ambientaliste, dalle Liste verdi e dal PR, la Corte emanò delle sentenze di inammissibilità pretestuose e scandalose. Per il referendum sull'art. 842 del codice civile omise addirittura di dare una motivazione. Furono sentenze che giustamente furono definite da "Corte Beretta".

Questa volta l'iniziativa referendaria é stata promossa da uno schieramento molto più ampio e politicamente significativo: insieme alle associazioni ambientaliste, alle Liste verdi e al PR,
ci sono infatti il PCI, il PSI e i movimenti giovanili liberale, comunista e socialista. Gli stessi quesiti sono stati messi a punto dai giuristi del PSI.

Ci auguriamo che la Corte voglia e sappia riconquistare gli alvei della certezza del diritto e della Costituzione dichiarando l'ammissibilità dei referendum. Finalmente, così, i cittadini potrebbero pronunciarsi su questa materia sulla quale, oltretutto, le pressioni delle lobby di cacciatori e armieri hanno impedito al Parlamento di approvare una seria e rigorosa disciplina".
Iscritti e contribuenti 2015
| | |
| --- | --- |
| Angelica R. Roma | 200 € |
| Carmelo P. Roma | 200 € |
| Alba M. Fabrica Di Roma | 200 € |
| Claudio M. Fabrica Di Roma | 200 € |
| Jose Suarez A. Oviedo | 200 € |
| Giancarlo S. Perugia | 200 € |
| Marina R. Conegliano | 50 € |
| Emanuela M. Dolo | 200 € |
| Massimiliano Ippolito P. | 2 € |
| Paolo S. Sommacampagna | 179 € |
| Total SUM | 330.664 € |
39° Congress
39° Congress of The Nonviolent Radical Party, Transnational e Transparty (Second Session).

39° Congress of The Nonviolent Radical Party, Transnational e Transparty (First Session).
Saving Timbuktu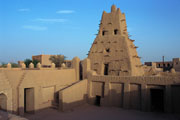 Our call in support of the appeal by Presidents Chirac and Diouf "Sauver Tombouctou pour sauver la paix / Saving Timbuktu to save the peace"
Senato del Partito Radicale
Roma, 8/9 febbraio 2014
Roma, 14 dicembre 2013