US government group urges world to pressure North Korea
Tweet
US government group urges world to pressure North Korea over religious freedom ROME (AP) - A U.S. government group urged Asian and Western countries on Thursday not to focus only on North Korea's nuclear program and its missile tests, but to pressure the nation's isolated regime also over religious freedom and human rights. Officials with the United States Commission on International Religious Freedom, an advisory body created by Congress in 1998, were in Rome to meet with Italian and Vatican officials to present what they say is evidence of North Korea's dismal human rights record. "The world doesn't know what is going on, they know about the missiles but that's all," said Roman Catholic Bishop Ricardo Ramirez of Las Cruces, New Mexico, who heads the commission. "What is going on in North Korea is executions, what is going on is extreme repression of people," Ramirez told a press conference. Pyongyang insists that it respects human rights. The commission's delegation met with Vatican Foreign Minister Archbishop Giovanni Lajolo and attended a Rome conference on religious freedom in North Korea sponsored by Italy's Radical Party and the Washington-based Freedom House democracy research institute.
39° Congress
39° Congress of The Nonviolent Radical Party, Transnational e Transparty (Second Session).

39° Congress of The Nonviolent Radical Party, Transnational e Transparty (First Session).
Saving Timbuktu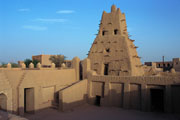 Our call in support of the appeal by Presidents Chirac and Diouf "Sauver Tombouctou pour sauver la paix / Saving Timbuktu to save the peace"
Senato del Partito Radicale
Roma, 8/9 febbraio 2014
Roma, 14 dicembre 2013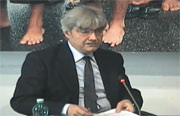 Iscritti e contribuenti 2015
| | |
| --- | --- |
| Antonio C. Napoli | 413 € |
| Elena M. Brescia | 100 € |
| Ferdinando B. Bologna | 100 € |
| Teresa R. Trani | 145 € |
| Alberto Lorenzo R. Madrid | 30 € |
| Alessandro M. Roma | 200 € |
| Sabina G. Roma | 200 € |
| Mario P. Perugia | 250 € |
| Nicola B. Bernalda | 1.000 € |
| Amedeo F. Pieve Ligure | 365 € |
| Total SUM | 251.221 € |