US asks Vietnam to allow soon-to-be-released dissidents real freedom
Tweet
Washington. The United States urged Vietnam Monday to allow several political and religious prisoners who are set to be released soon to express their views and practise their religion freely.

The dissidents, sentenced for "violating national security," are to be released as part of an amnesty of 8,325 prisoners to mark the lunar new year starting on February 8, the Vietnamese government announced Monday.

Among them are Catholic priest Father Nguyen Van Ly, 59, and political dissident Nguyen Dan Que, 63.

"The United States welcomes the planned release of these prisoners of conscience and urges the Government of Vietnam to permit these and other individuals to express their political views freely and to practice religion peacefully in an atmosphere of tolerance and mutual respect," State Department spokesman Richard Boucher said.

Father Ly was sentenced in October 2001 to 15 years in prison and to five years after that of house arrest. He was convicted of sabotage for sending a letter to the United States Commission on International Religious Freedom.

His sentence was reduced to 10 years in 2003 and then to five in June 2004, amid criticism of Hanoi's treatment of religious dissidents.

Internet dissident and democracy advocate Nguyen Dan Que was given a 30-month jail term in July 2004 for "abusing his democratic rights".

Sam Brownback, a US Senator who visited Father Ly at the Ba Sao Prison north of Hanoi during a trip to Vietnam in January 2004, also welcomed the planned release of Ly and Nguyen Dan Que.

"They are two of the highest profile political prisoners in Vietnam, said Brownback, who recently wrote to the Vietnamese government requesting amnesty for the duo.

The communist government of Vietnam keeps an iron grip on the press and often stifles dissent with long prison sentences.

"I hope this provides an opportunity for us to work towards future discussions on human rights," Brownback said. "While there remain many innocent political prisoners behind bars in Vietnam, this is a positive gesture by the Vietnamese government."


Iscritti e contribuenti 2015
| | |
| --- | --- |
| Angelica R. Roma | 200 € |
| Carmelo P. Roma | 200 € |
| Alba M. Fabrica Di Roma | 200 € |
| Claudio M. Fabrica Di Roma | 200 € |
| Jose Suarez A. Oviedo | 200 € |
| Giancarlo S. Perugia | 200 € |
| Marina R. Conegliano | 50 € |
| Emanuela M. Dolo | 200 € |
| Massimiliano Ippolito P. | 2 € |
| Paolo S. Sommacampagna | 179 € |
| Total SUM | 330.664 € |
39° Congress
39° Congress of The Nonviolent Radical Party, Transnational e Transparty (Second Session).

39° Congress of The Nonviolent Radical Party, Transnational e Transparty (First Session).
Saving Timbuktu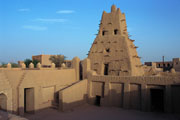 Our call in support of the appeal by Presidents Chirac and Diouf "Sauver Tombouctou pour sauver la paix / Saving Timbuktu to save the peace"
Senato del Partito Radicale
Roma, 8/9 febbraio 2014
Roma, 14 dicembre 2013