UNPO discusses "Forgotten Minorities" in China
Tweet
In the context of the ongoing China festival in Amsterdam, de Balie organised an evening event where the focal point centred on the situation of minority groups within China. Amongst the celebration of Chinese art, history and culture, this event was highlighting another side of daily life in China, namely for those belonging to a designated 'ethnic minority'. In particular, focus was given to the present day situation of the Uyghur and Tibetan peoples: "The Forgotten Minorities".
UNPO General Secretary, Marino Busdachin, opened the evening with an introductory speech, providing a factual and brief historical overview of China's 55 minority groups, as well as an outline of Chinese state regulation vis-à-vis these groups. To provide further insight and share personal experiences of the difficulties these groups have experienced, and continue to endure, Rebiya Kadeer, Rafto-prize laureate and prominent Uyghur human rights advocate, gave an alarming portrait of current Chinese policies and practices in East Turkestan. Ven. Lobsang Dorjee, of the Tashi Lunpo monastery and Tsering Jampa, Executive Director of the International Campaign for Tibet, gave personal testimonies on the systematic discrimination of the people of Tibet, emphasising the need for turning awareness into action.
With vigour and conviction Mrs. Kadeer articulated her commitment to expose the current situation for the Uyghur people, and underlined how, in the aftermath of 9/11, anti-terrorism policies are being used as a cloak to further repress any sign of dissent in East Turkestan. "The Chinese authorities call me a terrorist", Kadeer stated, and added; "perhaps because I terrify them by telling the truth." Ven. Dorjee explained how the non-violent struggle of Tibetans is deeply rooted in their religion, to which Mrs. Jampa added by highlighting the irony in the fact that the current 'War on Terror' vehemently condones 'violent acts of terror', but fails to encourage, or even acknowledge, peaceful initiatives to solve long-standing conflicts.
Recognising the failure of international bodies, such as the UN, to effectively address the situation for minorities in China, Mr. Busdachin underscored that ineffective policies of 'soft policy' and 'small steps' need to be replaced by a more hard line approach by the international community. "The Constitution and the 1984 Regional Ethnic Autonomy Law guarantee significant rights to groups identified as minorities. It is now high time that China implement their existing bill of rights," Busdachin resolutely concluded.
39° Congress
39° Congress of The Nonviolent Radical Party, Transnational e Transparty (Second Session).

39° Congress of The Nonviolent Radical Party, Transnational e Transparty (First Session).
Saving Timbuktu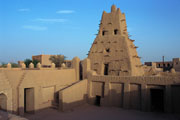 Our call in support of the appeal by Presidents Chirac and Diouf "Sauver Tombouctou pour sauver la paix / Saving Timbuktu to save the peace"
Senato del Partito Radicale
Roma, 8/9 febbraio 2014
Roma, 14 dicembre 2013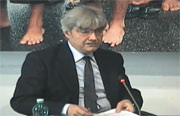 Iscritti e contribuenti 2014
| | |
| --- | --- |
| Ercole M. Brescia | 50 € |
| Floriano M. Roma | 200 € |
| Claudio N. Bari | 70 € |
| Alessandro M. Modena | 100 € |
| Niccolo' F. Bruxelles | 590 € |
| Maria M. Pistoia | 200 € |
| Paolo D. Roma | 200 € |
| Maddalena L. Meta | 200 € |
| Sandro O. Calvagese Della Riviera | 600 € |
| Elisabetta M. Palermo | 590 € |
| Total SUM | 443.071 € |