TUNISIA: ISLAM AND FREEDOM. SMEAR CAMPAIGN AGAINST MOHAMMED CHARFI AND THE CONNIVANCE OF THE BEN ALI REGIME
Tweet
Brussels, 21 February 2003. An eminent professor of private law and former President of the Tunisian League for Human Rights (1988-1989), Mohammed Charfi has been the target in the last few days of threats from the imam of Kairouan, Abdehrrame Khlif (a deputy in the Tunisian ruling party from 1989 to 1994). Launched during an extreme fanatical sermon in June 2002, these threats are the subject of a video recording released in the last few days. They are based on the grotesque deformation of the statements of Mr Charfi and constitute a true appeal to aggression. A Minister of Education from 1989 to 1994, Mr Charfi has been awarded a prize by UNESCO and is, among other things, the author of the essay "Islam and Freedom", published in France in 1998 and initially banned in Tunisia. When the ban was lifted last year, Mr Charfi was subjected to a smear campaign by press organs close to the government party.
Question from Olivier Dupuis, Secretary of the Transnational Radical Party and Member of the European Parliament:
"Is the Commission aware of the plight of Mohammed Charfi, and has it asked the Tunisian authorities for explanations regarding the persistent public campaign of harassment and slander against him? Given that the repression of the En Nahdha Islamic movement serves Mr Ben Ali as a pretext to justify a systematic attack on the fundamental liberties, can the Commission remain indifferent to the connivance of the government that has made possible the publication of the intolerant, fundamentalist anathemas of the imam of Kairouan? Does the Commission not believe that it should openly oppose the increasingly repressive tendencies of the Tunisian regime by all political and diplomatic means, in the name of the democratic values on which the EU-Tunisia Association Agreement is based?"
www.radicalparty.org
39° Congress
39° Congress of The Nonviolent Radical Party, Transnational e Transparty (Second Session).

39° Congress of The Nonviolent Radical Party, Transnational e Transparty (First Session).
Saving Timbuktu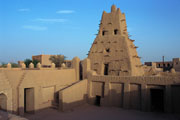 Our call in support of the appeal by Presidents Chirac and Diouf "Sauver Tombouctou pour sauver la paix / Saving Timbuktu to save the peace"
Senato del Partito Radicale
Roma, 8/9 febbraio 2014
Roma, 14 dicembre 2013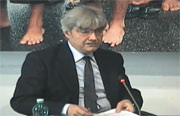 Iscritti e contribuenti 2014
| | |
| --- | --- |
| Ercole M. Brescia | 50 € |
| Floriano M. Roma | 200 € |
| Claudio N. Bari | 70 € |
| Alessandro M. Modena | 100 € |
| Niccolo' F. Bruxelles | 590 € |
| Maria M. Pistoia | 200 € |
| Paolo D. Roma | 200 € |
| Maddalena L. Meta | 200 € |
| Sandro O. Calvagese Della Riviera | 600 € |
| Elisabetta M. Palermo | 590 € |
| Total SUM | 443.071 € |