Serb parliament chooses reformist
Tweet
The Serbian parliament has elected a reformist as speaker after a number of attempts since the December polls.

Dragan Marsicanin of the Democratic Party of Serbia (DSS) was elected with the support of the Socialists, once the party of Slobodan Milosevic.

He is expected to nominate DSS leader Vojislav Kostunica as prime minister.

The vote signals the first break in a political deadlock which has held since no party emerged with an outright majority in the 28 December election.

Serbia - one of two republics which make up the country of Serbia and Montenegro - only has an acting government because parties have been unable to form a coalition.

Out of 245 deputies, Mr Marsicanin won128 votes while 36 abstained.

Acting president

The Serbian Radical Party won most votes at the recent elections but did gain enough seats to take power.

An earlier attempt to elect a speaker with the support of a fourth reformist party failed because of clashes over policies and personalities.

Mr Marsicanin will also become the acting president of Serbia as the republic is currently without one after a failed presidential election last year.

Mr Kostunica, if nominated prime minister, is said to be planning a minority coalition with liberal and royalist parties after falling out with his reformist rivals.
Iscritti e contribuenti 2015
| | |
| --- | --- |
| Antonio C. Napoli | 413 € |
| Elena M. Brescia | 100 € |
| Ferdinando B. Bologna | 100 € |
| Teresa R. Trani | 145 € |
| Alberto Lorenzo R. Madrid | 30 € |
| Alessandro M. Roma | 200 € |
| Sabina G. Roma | 200 € |
| Mario P. Perugia | 250 € |
| Nicola B. Bernalda | 1.000 € |
| Amedeo F. Pieve Ligure | 365 € |
| Total SUM | 251.221 € |
39° Congress
39° Congress of The Nonviolent Radical Party, Transnational e Transparty (Second Session).

39° Congress of The Nonviolent Radical Party, Transnational e Transparty (First Session).
Saving Timbuktu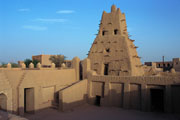 Our call in support of the appeal by Presidents Chirac and Diouf "Sauver Tombouctou pour sauver la paix / Saving Timbuktu to save the peace"
Senato del Partito Radicale
Roma, 8/9 febbraio 2014
Roma, 14 dicembre 2013