Russia, North Korea hail dynamic bilateral relations
Tweet
Russia and North Korea hailed the dynamic development of their relations on May 21 despite the latter's increasing international isolation. "Contacts with North Korea carry a great significance for Russia" Foreign Minister Igor Ivanov said at talks in Moscow with his North Korean counterpart Pak Nam Sun. Supplies of Russian military technology to Pyongyang are a central topic during the two- day official visit to the Russian capital, Interfax quoted diplomatic sources as saying. Russia hopes to broaden its economic outreach in southwest Asia via North Korea, including by extending the Trans- Siberian railway across the border. The Kremlin rejects the label of "rogue state" that Washington attaches to the Communist country, and advocates an international policy of dialog rather than isolation. Impoverished North Korea is also dependent on Russian electricity supplies and other economic aid. Its leader Kim Jong Il paid an official visit to Moscow by train last year amid great ceremony but was viewed as a "ghost of Communism" by many local media.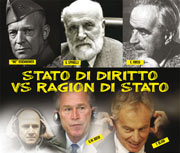 1° Convegno di Bruxelles
Per lo Stato di Diritto e i Diritti Umani contro la Ragion di Stato



39° Congress
39° Congress of The Nonviolent Radical Party, Transnational e Transparty (Second Session).

39° Congress of The Nonviolent Radical Party, Transnational e Transparty (First Session).
Saving Timbuktu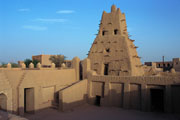 Our call in support of the appeal by Presidents Chirac and Diouf "Sauver Tombouctou pour sauver la paix / Saving Timbuktu to save the peace"
Senato del Partito Radicale
Roma, 8/9 febbraio 2014
Roma, 14 dicembre 2013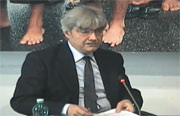 Iscritti e contribuenti 2014
| | |
| --- | --- |
| Stefano T. Roma | 200 € |
| Federico M. Castiglione Delle Stiviere | 200 € |
| Bruno G. Roma | 15 € |
| Alda B. Follonica | 100 € |
| Luca P. Pesaro | 200 € |
| Marco Jr. Z. Milano | 200 € |
| Valter M. Ancona | 590 € |
| Giampaolo M. Pavia | 200 € |
| Roberto G. | 200 € |
| Marina F. Vicenza | 600 € |
| Total SUM | 402.713 € |