RADICALS - SPECIAL RESOLUTION ON CRIMINAL PROSECUTION OF YURY SAMODUROV AND OTHER ORGANIZERS AND AUTHORS OF THE ANTICLERICAL ART EXHIBITION
Tweet

Tabled by: Khramov, Zaitseva, Litvinenko
Adopted unanimously

The General Assembly of Russian Radicals passing in Moscow on January 17, 2004,

1. expresses its indignation with the criminal charge of "excitation of hatred or hostility, as well as humiliation of dignity of a group of persons on the basis of the relation to religion" according to the article 282 of the Criminal Code of the Russian Federation, in respect of the director of A.D.Sakharov Museum and Public Center "Peace, Progress, Human Rights" Yury Samodurov, of the employee of this center Lyudmila Vasilovskaya, and of the artists A.Mihalchuk, A.Zulumyan and N.Zolyan - curators of the anticlerical exhibition "Caution: religion!" which took place in Sakharov Museum last year;

2. considers that the criminal prosecution instituted by the Office of Public Prosecutor in respect of the citizens for - as a matter of fact - "religious crime" not only contradicts the Constitution proclaiming our country a secular and rule-of-the-law state, but also risks to put Russia in one line with Taliban's Afghanistan, Saudi Arabia, Iran and other fundamentalist theocratic regimes;

3. considers that this event - together with the termination of the criminal case in respect of the orthodox Taliban who commited a pogrom at this exhibition, and especially against a background of uncountable and absolutely unpunished examples of nazi propaganda and calls for genocide (in particular, of the Chechen people) - testify to the further consolidation in our country of the orthodox-clerical fascism added to the armoury on the top of the authoritiarian-bureaucratic police state;

4. calls on the international bodies before which the Russian Federation bears quite concrete legal obligations in the field of human rights, to pay the most serious attention to this event;

5. expresses its solidarity to Yury Samodurov and to other accused listed in this criminal case;

6. regards as inadmissible and absolutely shameful the silence in this connection of democratic and liberal politicians, and of the significant part of human rights community, which, as a matter of fact, is a display either of unworthy civil cowardice or of solidarity with the Taliban from the Office of Public Prosecutor.

Iscritti e contribuenti 2015
| | |
| --- | --- |
| Antonio C. Napoli | 413 € |
| Elena M. Brescia | 100 € |
| Ferdinando B. Bologna | 100 € |
| Teresa R. Trani | 145 € |
| Alberto Lorenzo R. Madrid | 30 € |
| Alessandro M. Roma | 200 € |
| Sabina G. Roma | 200 € |
| Mario P. Perugia | 250 € |
| Nicola B. Bernalda | 1.000 € |
| Amedeo F. Pieve Ligure | 365 € |
| Total SUM | 251.221 € |
39° Congress
39° Congress of The Nonviolent Radical Party, Transnational e Transparty (Second Session).

39° Congress of The Nonviolent Radical Party, Transnational e Transparty (First Session).
Saving Timbuktu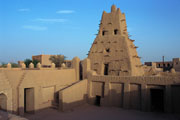 Our call in support of the appeal by Presidents Chirac and Diouf "Sauver Tombouctou pour sauver la paix / Saving Timbuktu to save the peace"
Senato del Partito Radicale
Roma, 8/9 febbraio 2014
Roma, 14 dicembre 2013