PRISON CONDITIONS IN TUNISIA: HUNGER STRIKE BY CYBER-DISSIDENT ZOUHAIR YAHYAOUI REACHES SEVENTH DAY
Tweet
Brussels, 24 January 2003. Zouhair Yahyaoui, webmaster of the TuneZine website, was sentenced last July to two years in prison for "diffusion of false information" and "fraudulent use of the media", and is now serving his sentence in the Borj el Amri prison. On 17 January 2003 he began a hunger strike to protest against the lack of health treatment and the inhuman prison conditions, and to ask for release. He was visited by his family on 23 January 2003. Zouhair Yahyaoui, visibly weakened, reiterated his determination to continue his hunger strike until he is released. He confirmed that he has not received appropriate health treatment, in particular antibiotics, for the infection from which he is suffering, and that he has refused to take the tablets given to him by the prison health service. From the start of his hunger strike he has remained in his cell, refusing to go out even for the daily exercise period.
Question from Olivier Dupuis, Secretary of the Transnational Radical Party and Member of the European Parliament, for the European Commission
"Is the Commission aware of the hunger strike undertaken by Mr Zouhair Yahyaoui in order to denounce the inhuman conditions in Tunisian prisons? If so, what action has the Commission taken to urge the Tunisian authorities to take the necessary measures to guarantee decent prison conditions for Mr Zouhair Yahyaoui and for all other prisoners? Moreover, what is the Commission's position on the call for a general amnesty made by the Tunisian opposition parties?"
www.radicalparty.org
39° Congress
39° Congress of The Nonviolent Radical Party, Transnational e Transparty (Second Session).

39° Congress of The Nonviolent Radical Party, Transnational e Transparty (First Session).
Saving Timbuktu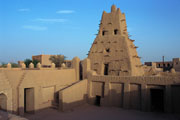 Our call in support of the appeal by Presidents Chirac and Diouf "Sauver Tombouctou pour sauver la paix / Saving Timbuktu to save the peace"
Senato del Partito Radicale
Roma, 8/9 febbraio 2014
Roma, 14 dicembre 2013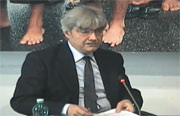 Iscritti e contribuenti 2015
| | |
| --- | --- |
| Antonio C. Napoli | 413 € |
| Elena M. Brescia | 100 € |
| Ferdinando B. Bologna | 100 € |
| Teresa R. Trani | 145 € |
| Alberto Lorenzo R. Madrid | 30 € |
| Alessandro M. Roma | 200 € |
| Sabina G. Roma | 200 € |
| Mario P. Perugia | 250 € |
| Nicola B. Bernalda | 1.000 € |
| Amedeo F. Pieve Ligure | 365 € |
| Total SUM | 251.221 € |