PRESS CONFERENCE TO PRESENT THE DELEGATION BY THE TRANSNATIONAL RADICAL PARTY (TRP) AND THE RADICAL MEMBERS OF THE EUROPEAN PARLIAMENT IN CAMBODIA IN OCCASION OF THE 27 JULY 2003 ELECTIONS
Tweet
WHEN: Friday, June 20 at 16.00p.m
WHERE: Foreign Correspondent Club,
FCC Building, Sisowath Quay
Phnom Penh
A delegation of the Transnational Radical Party (a non-governmental organisation with first-category consultative status at the United Nations), with the participation of Members of the European Parliament, will be in Cambodia from 19 June to 1 July for a series of meetings in view of the forthcoming general elections on 27 July.
The Radical mission to Phnom Penh will initially be led by the Radical MEP Marco CAPPATO, who will subsequently be joined by the Radical MEPs Marco PANNELLA and Olivier DUPUIS. The other members of the delegation are Marco PERDUCA, TRP Representative at the UN and Secretary of the International Antiprohibitionist League, David CARRETTA, Radio Radicale correspondent at the European Parliament and former Treasurer of No Peace Without Justice, and Martin SCHULTHES, assistant to the Radical group at the EP and a member of the Radical missions to Vietnam and Laos.
One of the aims of the Radical mission will be to promote and monitor the respect of international laws on civil and political rights, as well as the initial phase of the election campaign itself. Radio Radicale will be following the TRP mission. The calendar of meetings, news and press releases will be posted in a specal page on the party website
www.radicalparty.org
.
Speakers at the Press Briefing of Friday 20
Marco CAPPATO (MEP)
David CARRETTA
Martin SCHULTHES
For more information call 012 626 3 40
Iscritti e contribuenti 2015
| | |
| --- | --- |
| Angelica R. Roma | 200 € |
| Carmelo P. Roma | 200 € |
| Alba M. Fabrica Di Roma | 200 € |
| Claudio M. Fabrica Di Roma | 200 € |
| Jose Suarez A. Oviedo | 200 € |
| Giancarlo S. Perugia | 200 € |
| Marina R. Conegliano | 50 € |
| Emanuela M. Dolo | 200 € |
| Massimiliano Ippolito P. | 2 € |
| Paolo S. Sommacampagna | 179 € |
| Total SUM | 330.664 € |
39° Congress
39° Congress of The Nonviolent Radical Party, Transnational e Transparty (Second Session).

39° Congress of The Nonviolent Radical Party, Transnational e Transparty (First Session).
Saving Timbuktu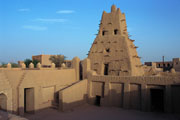 Our call in support of the appeal by Presidents Chirac and Diouf "Sauver Tombouctou pour sauver la paix / Saving Timbuktu to save the peace"
Senato del Partito Radicale
Roma, 8/9 febbraio 2014
Roma, 14 dicembre 2013