Parliamentary question by Marco Pannella(NI), Maurizio Turco(NI), Marco Cappato(NI), Benedetto Della Vedova(NI), Gianfranco Dell'Alba(NI) and Olivier Dupuis(NI) to the Commission and answer given by Mr. Patten on behalf of the Commission
Tweet


Parliamentary questions
WRITTEN QUESTION E-2216/03
by Marco Pannella (NI), Maurizio Turco (NI), Marco Cappato (NI), Benedetto Della Vedova (NI), Gianfranco Dell'Alba (NI) and Olivier Dupuis (NI) to the Commission
(24 June 2003)

Subject: Arrest of twelve members of an evangelical church in China

Twelve members of an evangelical church have been arrested and eight of them are liable to be detained in labour camps if the court finds them guilty of "disseminating feudal superstitions". The church is not recognised by the Beijing authorities and has been out of operation since 6 June 2003, after Chinese police broke into four private houses where religious ceremonies were being held. The authorities responsible for supervision of religious organisations have justified the arrests on the grounds that the accused were "visiting villages twice a week, spreading superstitious beliefs there and requesting donations from already impoverished local inhabitants".

The persons arrested are liable to be sent to labour camps merely for manifesting their religion through teaching, practice, worship and observance, in accordance with Article 18 of the Universal Declaration of Human Rights.

- Does the Commission have more detailed information on the fate of these twelve Chinese citizens?

- How will it monitor their trial and safeguard their right to a defence?

- Will it convey a message to the Beijing authorities strongly condemning this incident, stressing that it is totally contrary to the principles enshrined in the Universal Declaration of Human Rights to make the full enjoyment of the right to religious freedom subject to state authorisation and to prevent religious ceremonies from being conducted in private homes?

E-2216/03FR
Réponse donnée par M. Patten
au nom de la Commission
(31 juillet 2003)

La Commission ne dispose pas d'informations supplémentaires sur la situation des 12 membres de l'Eglise Evangélique et tâchera d'en obtenir. Dans le cadre du dialogue bilatéral UE-Chine sur les droits de l'homme, l'Union soulève régulièrement la question de la liberté religieuse et de croyance et, dans ce contexte, ne manquera pas d'évoquer la situation des personnes arrêtées pour avoir voulu pratiquer leur foi. Dans l'hypothèse où il serait organisé, l'Union envisagera les moyens les plus appropriés pour suivre un éventuel procès et s'assurer qu'il se déroule dans des conditions satisfaisantes.


Iscritti e contribuenti 2015
| | |
| --- | --- |
| Angelica R. Roma | 200 € |
| Carmelo P. Roma | 200 € |
| Alba M. Fabrica Di Roma | 200 € |
| Claudio M. Fabrica Di Roma | 200 € |
| Jose Suarez A. Oviedo | 200 € |
| Giancarlo S. Perugia | 200 € |
| Marina R. Conegliano | 50 € |
| Emanuela M. Dolo | 200 € |
| Massimiliano Ippolito P. | 2 € |
| Paolo S. Sommacampagna | 179 € |
| Total SUM | 330.664 € |
39° Congress
39° Congress of The Nonviolent Radical Party, Transnational e Transparty (Second Session).

39° Congress of The Nonviolent Radical Party, Transnational e Transparty (First Session).
Saving Timbuktu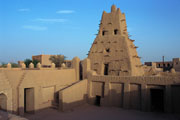 Our call in support of the appeal by Presidents Chirac and Diouf "Sauver Tombouctou pour sauver la paix / Saving Timbuktu to save the peace"
Senato del Partito Radicale
Roma, 8/9 febbraio 2014
Roma, 14 dicembre 2013