MOSCOW: THE DEPUTY'S REQUEST
Tweet
Being asked by members of the Radical party a deputy of the Moscow Soviet of People's Deputies Alexandr Kalinin made a request in the Moscow recruitment office about the number of refusals from the military service and measures taken to objectors by authorities. The Moscow military commissar V.Bespalov gave following data to the Moscow Soviet.
In 1990:
district recruitment offices of Moscow delivered to prosecutor's offices criminal cases of 323 persons, 9 of them were sentenced for "evasion of call-up to the regular military service";
790 cases were revealed when people deliberately made harm to their health with the aim of evasion from the service in armed forces;
253 Moscovites escaped from military units.
For the first four months of the 1990 69 persons have commited unwarranted leaving of military units. 95 persons of those who have escaped in both 1989 and 1990 have been not found.

Now a new request for more detailed information has being preparing in the Moscow Soviet. In this time it will be addressed to the Moscow prosecutor's office.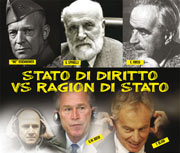 1° Convegno di Bruxelles
Per lo Stato di Diritto e i Diritti Umani contro la Ragion di Stato



39° Congress
39° Congress of The Nonviolent Radical Party, Transnational e Transparty (Second Session).

39° Congress of The Nonviolent Radical Party, Transnational e Transparty (First Session).
Saving Timbuktu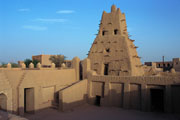 Our call in support of the appeal by Presidents Chirac and Diouf "Sauver Tombouctou pour sauver la paix / Saving Timbuktu to save the peace"
Senato del Partito Radicale
Roma, 8/9 febbraio 2014
Roma, 14 dicembre 2013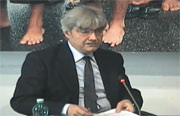 Iscritti e contribuenti 2014
| | |
| --- | --- |
| Stefano T. Roma | 200 € |
| Federico M. Castiglione Delle Stiviere | 200 € |
| Bruno G. Roma | 15 € |
| Alda B. Follonica | 100 € |
| Luca P. Pesaro | 200 € |
| Marco Jr. Z. Milano | 200 € |
| Valter M. Ancona | 590 € |
| Giampaolo M. Pavia | 200 € |
| Roberto G. | 200 € |
| Marina F. Vicenza | 600 € |
| Total SUM | 402.713 € |