Message to Nobel Peace laureate Ms. Daw Aung San Suu Kyi leader of the National League for Democracy
Tweet
The Nonviolent Radical Party, Transnational and Transparty, an NGO in Consultative Status with the UN Economic and Social Council, Radicali Italiani, the Radical MPs of the "Rose in the Fist" Hons. Emma Bonino, Donatella Poretti, Maurizio Turco, Sergio D'Elia, Bruno Mellano and Marco Beltrandi and the Radical MEPs of the "Lista Bonino" Hons. Marco Pannella and Marco Cappato wish to convey their support and solidarity to Nobel Peace laureate Ms. Daw Aung San Suu Kyi, leader of the National League for Democracy and to the entire Burmese people for their nonviolent struggle for peace, freedom and democracy.

Our hearts and minds go out to those that have in these hours lost their lives; their dedication and sacrifice give us strength.

We commend the resolve of the Buddhist Monks in organizing a nonviolent response to the fierce regime of the military junta and its practices. Their peaceful demonstrations, that for days have been able to paralyze the regime and shame it before the international community, have been able to catalyze the world attention on the dire conditions in which over 50 million people are forced to live. They deserve an equally powerful reaction from the "free world".

In the next few days, starting from the European and Italian Parliaments, we will do our utmost to urge European States and institution to lend their effective support to the nonviolent struggle of the Burmese and to strongly denounce the Junta in all the relevant national and international fora to find the right path towards national reconciliation and re-establishment of democratic institutions.

Long live the nonviolent struggle of the brave Burmese people!
Iscritti e contribuenti 2015
| | |
| --- | --- |
| Angelica R. Roma | 200 € |
| Carmelo P. Roma | 200 € |
| Alba M. Fabrica Di Roma | 200 € |
| Claudio M. Fabrica Di Roma | 200 € |
| Jose Suarez A. Oviedo | 200 € |
| Giancarlo S. Perugia | 200 € |
| Marina R. Conegliano | 50 € |
| Emanuela M. Dolo | 200 € |
| Massimiliano Ippolito P. | 2 € |
| Paolo S. Sommacampagna | 179 € |
| Total SUM | 330.664 € |
39° Congress
39° Congress of The Nonviolent Radical Party, Transnational e Transparty (Second Session).

39° Congress of The Nonviolent Radical Party, Transnational e Transparty (First Session).
Saving Timbuktu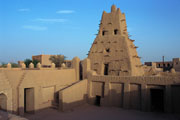 Our call in support of the appeal by Presidents Chirac and Diouf "Sauver Tombouctou pour sauver la paix / Saving Timbuktu to save the peace"
Senato del Partito Radicale
Roma, 8/9 febbraio 2014
Roma, 14 dicembre 2013