Malian lawyer Demba Traore, an ethnic Moor and practicing Muslim, is the new Secretary General of the Nonviolent Radical Party Transnational and Transparty
Tweet
Malian lawyer Demba Traoré, 39, an ethnic Moor and a practicing Muslim, is the new Secretary General of the Nonviolent Radical Party Transnational & Transparty.

Former Member of Parliament and Chair of the Justice Committee in Mali, Demba Traoré was elected Sunday afternoon at the 39th Party Congress. Marco Pannella proposed his candidacy to the Congress, which was attended by politicians, institutional representatives and human rights activists from 45 different countries. Traoré is a Member of the Nonviolent Radical Party Transnational and Transparty since 2003.
Born in Markala on the 29th of August 1972, married, with four children, Traoré is a lawyer in Mali since 1995. He was a Member of the Mali National Assembly Parliament from 2002 until 2007, presiding the Justice Committee and as a Judge at the High Justice Court competent for the crimes committed by Ministers or the President of the Republic.
He is currently responsible for the external and institutional relations of the "Party for the Union of the Republic and Democracy", second political force in Mali. Previously he was Rapporteur for the Commission on Electoral Reform and as a lawyer he has won numerous Supreme Court cases on electoral fraud that resulted in the annulment of various administrative elections. For years he has been actively involved in social and humanitarian campaigns, among which the Radical Party's campaigns against female genital mutilation and death penalty, and launched initiatives promoting childcare.
"I am very moved by the confidence placed in me and am much aware of the huge responsibility of this appointment. I am a convinced human rights activist and this Congress has pronounced incredibly important objectives in the human rights field. The priority now lies in the translation of those objectives in facts and the Radical Party has proved numerous times in the past to be capable of this, for example with its campaigns against the death penalty and female genital mutilation."
Iscritti e contribuenti 2015
| | |
| --- | --- |
| Angelica R. Roma | 200 € |
| Carmelo P. Roma | 200 € |
| Alba M. Fabrica Di Roma | 200 € |
| Claudio M. Fabrica Di Roma | 200 € |
| Jose Suarez A. Oviedo | 200 € |
| Giancarlo S. Perugia | 200 € |
| Marina R. Conegliano | 50 € |
| Emanuela M. Dolo | 200 € |
| Massimiliano Ippolito P. | 2 € |
| Paolo S. Sommacampagna | 179 € |
| Total SUM | 330.664 € |
39° Congress
39° Congress of The Nonviolent Radical Party, Transnational e Transparty (Second Session).

39° Congress of The Nonviolent Radical Party, Transnational e Transparty (First Session).
Saving Timbuktu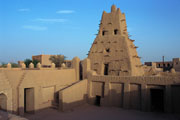 Our call in support of the appeal by Presidents Chirac and Diouf "Sauver Tombouctou pour sauver la paix / Saving Timbuktu to save the peace"
Senato del Partito Radicale
Roma, 8/9 febbraio 2014
Roma, 14 dicembre 2013