Macedonian PM elected president
Tweet
Macedonia's Prime Minister Branko Crvenkovski has won the second round of the presidential elections. Officials say that with 99% of the ballots counted, he won 63%, and that turnout passed the required 50%.

The early poll was held after the country's President Boris Trajkovski was killed in an air crash in February.

The other candidate, Sasko Kedev, has demanded a re-vote, alleging what he called "the worst election fraud in the history of Macedonia".

"Macedonia has passed another test in democracy today," Mr Crvenkovski told his jubilant supporters after the voting ended.

"There are no winners or losers in Macedonia today. Defeated are those who have called for boycott of the vote," he said.

Mr Kedev, who polled 37% of the vote, appealed to the European Parliament and the US Congress, after what he said was widespread stuffing of ballot boxes with false proxy votes.

Mr Crvenkovski was "not a legitimate president of Macedonia", said Mr Kedev.

Turnout

But the president-elect's spokeswoman earlier dismissed the objections, saying: "It is an excuse for the defeat."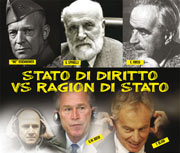 1° Convegno di Bruxelles
Per lo Stato di Diritto e i Diritti Umani contro la Ragion di Stato



39° Congress
39° Congress of The Nonviolent Radical Party, Transnational e Transparty (Second Session).

39° Congress of The Nonviolent Radical Party, Transnational e Transparty (First Session).
Saving Timbuktu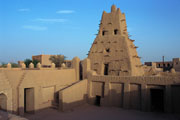 Our call in support of the appeal by Presidents Chirac and Diouf "Sauver Tombouctou pour sauver la paix / Saving Timbuktu to save the peace"
Senato del Partito Radicale
Roma, 8/9 febbraio 2014
Roma, 14 dicembre 2013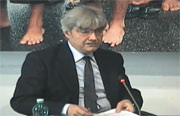 Iscritti e contribuenti 2014
| | |
| --- | --- |
| Ercole M. Brescia | 50 € |
| Floriano M. Roma | 200 € |
| Claudio N. Bari | 70 € |
| Alessandro M. Modena | 100 € |
| Niccolo' F. Bruxelles | 590 € |
| Maria M. Pistoia | 200 € |
| Paolo D. Roma | 200 € |
| Maddalena L. Meta | 200 € |
| Sandro O. Calvagese Della Riviera | 600 € |
| Elisabetta M. Palermo | 590 € |
| Total SUM | 443.071 € |