Tweet
Mr. President,
With respect to the report by the High Commissioner for Human Rights, this Joint NGO Statement relates to the 30 September shooting on more than 70 Tibetans on the Nangpa Pass in the Himalayas while they were trying to cross the Pass to reach Nepal.
At least two Tibetans were killed1 during the shooting spree by Chinese soldiers while more than 30 from the group, including 14 children 2 were arrested by the Chinese authorities. Fortunately, 41 Tibetans from this group managed to escape the shooting and have now reportedly settled in India. 3
Although such incidents have occurred in the past, this time the killing of Tibetans and attempts to kill other Tibetans from the group was witnessed by many foreign mountain climbers at the Pass, including a Romanian 4 who filmed the shooting. The video footage was later widely shown on many TV stations around the world. During the shooting, a mountaineer in the cameraman's group can be heard saying: "They are shooting them like dogs."5
Mr. President and Madame High Commissioner, the Chinese authorities confirmed that the shootings took place but added that its soldiers were "forced to defend themselves".6 Despite repeated requests, China has refused to release information about the fate and whereabouts of those Tibetans who were arrested.
The European Parliament has strongly condemned the killings of the Tibetans while many Western governments have raised the case during their bilateral talks with the People's Republic of China. Human Rights Watch has called that two Special Procedures of the Council be allowed to conduct an independent investigation the shooting.
In view of the many appeals to the High Commissioner for Human Rights to intervene on the killings of Tibetans in the Himalayas, we seek clarification on the steps taken by the High Commissioner regarding this matter.
Movement Against Racism and Friendship Among Peoples
Asian Indigenous and Tribal Peoples Network
Society for Threatened Peoples (to be confirmed)
International Fellowship of Reconciliation (tbc)
Transnational Radical Party (tbc)
Nonviolence International (tbc)
Forum Asia (tbc)
Pax Romana (tbc)
Interfaith International (tbc)
Asian Human Rights Commission (tbc)
International Federation for the Protection of Ethnic, Religious, Linguistic and other Minorities (tbc)
Iscritti e contribuenti 2015
| | |
| --- | --- |
| Angelica R. Roma | 200 € |
| Carmelo P. Roma | 200 € |
| Alba M. Fabrica Di Roma | 200 € |
| Claudio M. Fabrica Di Roma | 200 € |
| Jose Suarez A. Oviedo | 200 € |
| Giancarlo S. Perugia | 200 € |
| Marina R. Conegliano | 50 € |
| Emanuela M. Dolo | 200 € |
| Massimiliano Ippolito P. | 2 € |
| Paolo S. Sommacampagna | 179 € |
| Total SUM | 330.664 € |
39° Congress
39° Congress of The Nonviolent Radical Party, Transnational e Transparty (Second Session).

39° Congress of The Nonviolent Radical Party, Transnational e Transparty (First Session).
Saving Timbuktu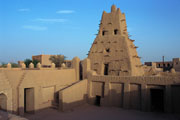 Our call in support of the appeal by Presidents Chirac and Diouf "Sauver Tombouctou pour sauver la paix / Saving Timbuktu to save the peace"
Senato del Partito Radicale
Roma, 8/9 febbraio 2014
Roma, 14 dicembre 2013