INDIA: ITALY PERCEIVE SCOPE FOR HIGHER TRADE AND ECONOMIC TIES
Tweet
The visiting Italian Minister for International Trade and European Affairs, Ms Emma Bonino, held talks with the Union Commerce and Industry Minister, Kamal Nath, stressing the scope for a much higher level of trade and economic engagement between the two countries.
India and Italy also highlighted the need to move forward to begin negotiations for a trade and investment agreement between India and the European Union as decided at the Helsinki Summit in October 2006.
In fact, Ms Bonino's visit is intended to lay the foundation for the visit of the Italian Prime Minister to India next month with a strong contingent of 400-business delegation.
Nath urged to expedite setting up a joint working group on infrastructure, considering this industry as a big business opportunity in India. Ms. Bonino indicated that cooperation in infrastructure woud indeed be a focus area during the forthcoming visit of the Italian Prime Minister.
Nath also welcomed Italian investments in setting up institutes of design, especially in the textiles, leather and jewellery sectors, which would enable both sides to capitalize on their synergies by upgrading design capabilities in these key areas.
Italy is India's fourth largest trading partner in the EU and bilateral trade grew around 20% for the past two years. Bilateral trade in 2005-06 was $4.3 billion.
Iscritti e contribuenti 2015
| | |
| --- | --- |
| Antonio C. Napoli | 413 € |
| Elena M. Brescia | 100 € |
| Ferdinando B. Bologna | 100 € |
| Teresa R. Trani | 145 € |
| Alberto Lorenzo R. Madrid | 30 € |
| Alessandro M. Roma | 200 € |
| Sabina G. Roma | 200 € |
| Mario P. Perugia | 250 € |
| Nicola B. Bernalda | 1.000 € |
| Amedeo F. Pieve Ligure | 365 € |
| Total SUM | 251.221 € |
39° Congress
39° Congress of The Nonviolent Radical Party, Transnational e Transparty (Second Session).

39° Congress of The Nonviolent Radical Party, Transnational e Transparty (First Session).
Saving Timbuktu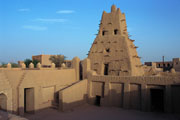 Our call in support of the appeal by Presidents Chirac and Diouf "Sauver Tombouctou pour sauver la paix / Saving Timbuktu to save the peace"
Senato del Partito Radicale
Roma, 8/9 febbraio 2014
Roma, 14 dicembre 2013