IMPROVEMENTS IN AFGHAN POLLS SUGGESTED
Tweet
Chief observer of the European Union Election Observation Mission (EUEOM) on Saturday recommended improvements in Afghanistan's future elections.
"Overall, given their complexity and operational challenges, the elections are an accomplishment, although there are notable shortcomings to be addressed for future," Emma Bonino told journalists while releasing the final report on the Afghan parliamentary elections held in September.
The report recommends that the choice of voting system should be reviewed, the Independent Election Commission (IEC) should be made permanent and the Electoral Complaint Commission (ECC) should be strengthened, Xinhua report said on Sunday.
It also recommends that voter lists should be introduced at the polling station level, candidates should be provided with better access to the mass media, and efforts should be made to improve the participation of women in the electoral process.
"Democracy is about more than just elections, important as they are. Democracy is also about society and civil culture," stressed Bonino, who headed 150 European observers during the legislative polls.
Some 6.8 million out of 12.5 million Afghans eligible to vote cast their votes on Sept. 18 to elect their representatives for the 249-seat Wolesi Jirga or Lower House of parliament and 420 members of provincial councils.
The historic elections, which held peacefully, have been marred by fraud allegations as thousands of candidates termed it asham polls and refused to accept its final certified results.
The maiden session of the first Afghanistan's parliament in over three decades is going to be convened on Dec. 19.
Iscritti e contribuenti 2015
| | |
| --- | --- |
| Angelica R. Roma | 200 € |
| Carmelo P. Roma | 200 € |
| Alba M. Fabrica Di Roma | 200 € |
| Claudio M. Fabrica Di Roma | 200 € |
| Jose Suarez A. Oviedo | 200 € |
| Giancarlo S. Perugia | 200 € |
| Marina R. Conegliano | 50 € |
| Emanuela M. Dolo | 200 € |
| Massimiliano Ippolito P. | 2 € |
| Paolo S. Sommacampagna | 179 € |
| Total SUM | 330.664 € |
39° Congress
39° Congress of The Nonviolent Radical Party, Transnational e Transparty (Second Session).

39° Congress of The Nonviolent Radical Party, Transnational e Transparty (First Session).
Saving Timbuktu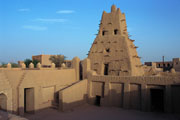 Our call in support of the appeal by Presidents Chirac and Diouf "Sauver Tombouctou pour sauver la paix / Saving Timbuktu to save the peace"
Senato del Partito Radicale
Roma, 8/9 febbraio 2014
Roma, 14 dicembre 2013