Focus on implementing the last round of ECHR reforms
Tweet
Sir, At a time when Europeans are beset by economic and political uncertainties, the UK is using its current chairmanship of the Council of Europe to push for reforms of the European Court of Human Rights.
Britain says it wants to help the overburdened court become more efficient by focusing its work on important human rights issues. But the proposals now under discussion include amending the European Convention on Human Rights in ways that will further restrict which cases are admissible before the court.
Unfortunately, no empirical evidence has been presented to show that these changes proposed would in fact improve the court's efficiency. Rather, some of the reforms under consideration may lead to greater delays, while restricting the right of individual petition.
The proposals also risk providing some governments with greater latitude to avoid their human rights obligations.
We therefore urge the Council of Europe not to seek to amend the convention. Instead, its 47 members should focus on properly implementing the last round of reforms, introduced less than two years ago, which are already reducing the court's caseload. Most importantly, the Council should address the issue that is at the root of the court's heavy caseload – the failure of countries including Russia, Turkey, Italy and Ukraine to rectify rights violations in areas such as inadequate prison conditions, the abuse of arrest rights or prolonged delays in national judicial proceedings, which account for so much of its burden.
Emma Bonino
Timothy Garton Ash
Martin Hirsch
Sonya Licht
Edward Mortimer
Ayse Kadioglu
Javier Solana
The signatories are co-authors of "Living together in 21st century Europe", a May 2011 Council of Europe report on the challenges arising from the resurgence of intolerance and discrimination in Europe
39° Congress
39° Congress of The Nonviolent Radical Party, Transnational e Transparty (Second Session).

39° Congress of The Nonviolent Radical Party, Transnational e Transparty (First Session).
Saving Timbuktu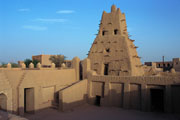 Our call in support of the appeal by Presidents Chirac and Diouf "Sauver Tombouctou pour sauver la paix / Saving Timbuktu to save the peace"
Senato del Partito Radicale
Roma, 8/9 febbraio 2014
Roma, 14 dicembre 2013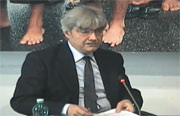 Iscritti e contribuenti 2015
| | |
| --- | --- |
| Antonio C. Napoli | 413 € |
| Elena M. Brescia | 100 € |
| Ferdinando B. Bologna | 100 € |
| Teresa R. Trani | 145 € |
| Alberto Lorenzo R. Madrid | 30 € |
| Alessandro M. Roma | 200 € |
| Sabina G. Roma | 200 € |
| Mario P. Perugia | 250 € |
| Nicola B. Bernalda | 1.000 € |
| Amedeo F. Pieve Ligure | 365 € |
| Total SUM | 251.221 € |