The fates of terror discussed in Iran
Tweet
IRAN. Top authorities in Iran are engaged in intensive debates about the fate of members of the al-Qaeda terrorist network staying in the country. According to Iranian opposition sources, president Mohammad Khatami urges to expel al-Qaeda members from Iran to avoid international isolation of his country. Ayatollah Ali Khamenei, supreme leader of the Islamic Revolution, rejects this idea.

An emigre group, Iran Press Service, reports citing sources close to the Iranian leadership that Ali Khamenei – who ordered to give refuge to al-Qaeda members in Iran during the US invasion of Afghanistan to topple the Taleban regime in the autumn 2001 -- is reluctant to let al-Qaeda men be extradited to their home countries, Yemen, Egypt and Saudi Arabi, where they could face execution.
Iranian officials admitted the arrest of at least five hundred al-Qa'eda members on their territory, but refused to disclose their names.
Iranian opposition sources reported early last year that in November 2001 al-Qaeda leader Osama Ben Laden crossed from the Afghan province of Herat into Khorassan province in Iran, and from there he was transported to a compound, managed by the Iranian Revolutionary Guards, in the area between the cities of Qazvin and Zanjan, north-west of Iran.
Citing Italian security services, international news agencies announced last week that in May of this year Ben Laden held meetings in Iran with its supporters who came there from Pakistan and other countries.

Iscritti e contribuenti 2015
| | |
| --- | --- |
| Angelica R. Roma | 200 € |
| Carmelo P. Roma | 200 € |
| Alba M. Fabrica Di Roma | 200 € |
| Claudio M. Fabrica Di Roma | 200 € |
| Jose Suarez A. Oviedo | 200 € |
| Giancarlo S. Perugia | 200 € |
| Marina R. Conegliano | 50 € |
| Emanuela M. Dolo | 200 € |
| Massimiliano Ippolito P. | 2 € |
| Paolo S. Sommacampagna | 179 € |
| Total SUM | 330.664 € |
39° Congress
39° Congress of The Nonviolent Radical Party, Transnational e Transparty (Second Session).

39° Congress of The Nonviolent Radical Party, Transnational e Transparty (First Session).
Saving Timbuktu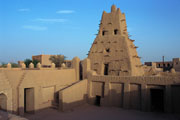 Our call in support of the appeal by Presidents Chirac and Diouf "Sauver Tombouctou pour sauver la paix / Saving Timbuktu to save the peace"
Senato del Partito Radicale
Roma, 8/9 febbraio 2014
Roma, 14 dicembre 2013