European Parliament for a Moratorium on the Death Penalty in Belarus.
Tweet
Four Members of European Parliament from different groups tabled a Written Declaration against death penalty in Belarus.
Marco Cappato, Roberta Anastase, Luisa Morgantini, Helene Flautre, Justas Paleckis ask to Belarussian authorities "to apply a moratorium on the death penalty and to ratify the second Additional Protocol to the International Covenant on Civil and Political Rights and the European Convention on Human Rights and its relevant protocols". Belarus, at the moment, is the only country that practises capital punishment in Europe: more than 100 prisoners are waiting the execution in jail.
It will be possible for the other Members of the European Parliament to support this Declaration and to sign it from the upcoming session of Strasbourg.
This initiative is also part of the Campaign for Universal Moratorium on the Death Penalty at the United Nations promoted by the Nonviolent Radical Party that is supported by 50 Nobel Price (like his holiness the Dalai Lama, Michail Gorbachev, Elie Wiesel and Jose Hamos Horta) and by 500 Members of Parliament in different countries.

39° Congress
39° Congress of The Nonviolent Radical Party, Transnational e Transparty (Second Session).

39° Congress of The Nonviolent Radical Party, Transnational e Transparty (First Session).
Saving Timbuktu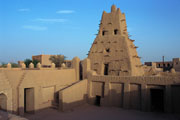 Our call in support of the appeal by Presidents Chirac and Diouf "Sauver Tombouctou pour sauver la paix / Saving Timbuktu to save the peace"
Senato del Partito Radicale
Roma, 8/9 febbraio 2014
Roma, 14 dicembre 2013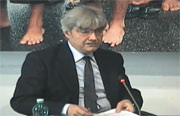 Iscritti e contribuenti 2014
| | |
| --- | --- |
| Ercole M. Brescia | 50 € |
| Floriano M. Roma | 200 € |
| Claudio N. Bari | 70 € |
| Alessandro M. Modena | 100 € |
| Niccolo' F. Bruxelles | 590 € |
| Maria M. Pistoia | 200 € |
| Paolo D. Roma | 200 € |
| Maddalena L. Meta | 200 € |
| Sandro O. Calvagese Della Riviera | 600 € |
| Elisabetta M. Palermo | 590 € |
| Total SUM | 443.071 € |