EP/SAKAROV PRIZE 2001: PALESTINIAN, ISRAELI AND TUNISIAN CANDIDATES
Tweet
The Green/European Free Alliance Group/United European Left/Nordic Green Left Group and Parliamentarians from PSE in the European Parliament have put forward their nominations for the Sakharov Prize 2001. They have nominated the Palestinian writer Izzat Ghazzawi. Mr Ghazzawi's son, Ramy, was shot dead at the age of 16 by Israeli army forces in the schoolyard where he tried to rescue a wounded friend. In a joint declaration, the Presidents of the two groups, Francis Wurtz and Pal Lannoye, emphasised that despite the tragic event, Mr Ghazzawi had not been deterred in continuing to, fight "for a just peace between Israelis and Palestinians based on the acknowledgement of their rights and the mutual respect between the Israeli and Palestinian people". The Israeli University lecturer Nurit Peled-Elhanan, who lectures in literature, was also nominated. She lost her 13-year-old daughter, Smadar, in a Palestinian suicide attack in East Jerusalem. The two Presidents, Mr Wurtz and Mr Lannoye explained that Izzat Ghazzawi and Nurit Peled have become a "symbol"; "their personal tragedy has not been transformed into hatred, but rather into a positive energy which searches for ways to respect the rights of one another".
Around forty MEPs, including Olivier Dupuis (Radical), Hélène Flautre (Greens), Cecilia Malmstom (conservative) and Roselyne Vachetta (United Left), supported the socialist Harlem Désir's support for the candidature of Sihem Ben Sédrine, the spokesperson for the National Committee for Civil Liberties, for the Sakharov Prize. A communiqué explained that the Tunisian authorities do not recognise the organisation Mr Ben Sédrine represents. The Tunisian candidate for the award is also the head of the publishing company Aloès and the "on-line magazine", Kalima (the communiqué also explained that this magazine has been censured by the Tunisian authorities). Ben Sédrine was imprisoned for writing about the issues of torture and corruption and having quoted the remarks made by a judge in front of witnesses. The communiqué indicated that she is still being pursued by the courts and could face a number of years in prison.

Iscritti e contribuenti 2015
| | |
| --- | --- |
| Antonio C. Napoli | 413 € |
| Elena M. Brescia | 100 € |
| Ferdinando B. Bologna | 100 € |
| Teresa R. Trani | 145 € |
| Alberto Lorenzo R. Madrid | 30 € |
| Alessandro M. Roma | 200 € |
| Sabina G. Roma | 200 € |
| Mario P. Perugia | 250 € |
| Nicola B. Bernalda | 1.000 € |
| Amedeo F. Pieve Ligure | 365 € |
| Total SUM | 251.221 € |
39° Congress
39° Congress of The Nonviolent Radical Party, Transnational e Transparty (Second Session).

39° Congress of The Nonviolent Radical Party, Transnational e Transparty (First Session).
Saving Timbuktu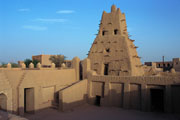 Our call in support of the appeal by Presidents Chirac and Diouf "Sauver Tombouctou pour sauver la paix / Saving Timbuktu to save the peace"
Senato del Partito Radicale
Roma, 8/9 febbraio 2014
Roma, 14 dicembre 2013