China dissident banned from Olympic talks
Tweet
CHINA'S leading dissident has been barred from confronting the International Olympic Committee (IOC) over Beijing's human rights record and its bid to stage the 2008 Olympics.
Wei Jingsheng, who spent 18 years in prison and now lives in the United States, was denied a visa to travel to Moscow where the IOC will met this week. The democracy activist's backers allege that Beijing and Moscow have struck a secret deal to keep out dissident voices. The committee is due to decide on Friday which city will host the 2008 Olympics.
Mr Wei was scheduled to attend a press conference with representatives of the Tibetan government-in-exile and Russia's Transnational Radical Party. Nikolai Khramov, a spokesman for the small party, said: "We believe the decision to refuse a visa to (Mr) Wei was taken for political reasons." He referred to a "tacit agreement between President Putin and President Jiang (Zemin) over the Tibet and Chechen questions". President Jiang will begin an official visit to Russia on Sunday.
In 1993, during Beijing's first bid for the Olympics, China released several dissidents, including Mr Wei, in an attempt to mute human rights criticism. Mr Wei was rearrested later and finally released into exile in 1997.
The IOC apparently has received threats from anti-China groups, warning members of attacks if they vote for Beijing. Security at the venue in Moscow is said to be tight in the run-up to the meeting.
According to bookmakers and insiders, Beijing is the front-runner, ahead of Paris and Toronto. Stock markets around the world will be watching Friday's decision with interest because choosing China could boost Asia's second biggest economy as well as the fortunes of thousands of international companies working in China.
Iscritti e contribuenti 2015
| | |
| --- | --- |
| Angelica R. Roma | 200 € |
| Carmelo P. Roma | 200 € |
| Alba M. Fabrica Di Roma | 200 € |
| Claudio M. Fabrica Di Roma | 200 € |
| Jose Suarez A. Oviedo | 200 € |
| Giancarlo S. Perugia | 200 € |
| Marina R. Conegliano | 50 € |
| Emanuela M. Dolo | 200 € |
| Massimiliano Ippolito P. | 2 € |
| Paolo S. Sommacampagna | 179 € |
| Total SUM | 330.664 € |
39° Congress
39° Congress of The Nonviolent Radical Party, Transnational e Transparty (Second Session).

39° Congress of The Nonviolent Radical Party, Transnational e Transparty (First Session).
Saving Timbuktu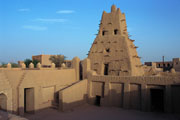 Our call in support of the appeal by Presidents Chirac and Diouf "Sauver Tombouctou pour sauver la paix / Saving Timbuktu to save the peace"
Senato del Partito Radicale
Roma, 8/9 febbraio 2014
Roma, 14 dicembre 2013