Bembe's Future Remains Indefinite after Arrest at UNPO General Assembly
Tweet
The Hague, 14 September 2005 - Yesterday the case of Mr. Antonio Bento Bembe came up in The Hague Court following a US demand of extradition. Bembe was arrested on 24 June earlier this year, at the Peace Palace, The Hague, where the Opening Ceremony of the VII UNPO General Assembly was being held. The position and roles of the various Dutch ministries promises substantial attention to the Bembe-case and the implications contained therein. No decision was reached yesterday as the Court found there that too many questions remained ambiguous and unanswered.
The outcome of yesterday's hearing was conditioned by several key questions, amongst others concerning the precise involvement of the Dutch Ministry of Foreign Affairs. As it was the context of a peace process that brought Bembe to the Netherlands, the arrest and extradition demand has lead to a questioning of the divergence between the aforementioned and the Ministry Justice. As a further element, and in connection with the Bembe-case, Development Minister Ms. Ardenne, has expressed her opposition to the extradition. She underscores the significance of reaching the overall goal of peace, thereby emphasising the role of Bembe in ending the decade long conflict that has been ravaging the Cabinda enclave.
The issue of jurisdiction is put forward as a decisive matter, relating to whether there are is indeed legal grounds for the extradition since the alleged crime was not committed on Dutch soil, nor is the person arrested of US citizenship. Another fear concerns the sentence that Bembe could be issued with if extradited to the US.
UNPO General Secretary Marino Busdachin is confident in a reasonable and fair outcome to the case, which will consent Bembe to resume his role in the dialogue between the Cabindan enclave and the Angolan government to reach a peaceful settlement of the conflict.

Iscritti e contribuenti 2015
| | |
| --- | --- |
| Angelica R. Roma | 200 € |
| Carmelo P. Roma | 200 € |
| Alba M. Fabrica Di Roma | 200 € |
| Claudio M. Fabrica Di Roma | 200 € |
| Jose Suarez A. Oviedo | 200 € |
| Giancarlo S. Perugia | 200 € |
| Marina R. Conegliano | 50 € |
| Emanuela M. Dolo | 200 € |
| Massimiliano Ippolito P. | 2 € |
| Paolo S. Sommacampagna | 179 € |
| Total SUM | 330.664 € |
39° Congress
39° Congress of The Nonviolent Radical Party, Transnational e Transparty (Second Session).

39° Congress of The Nonviolent Radical Party, Transnational e Transparty (First Session).
Saving Timbuktu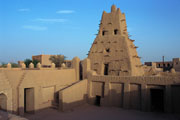 Our call in support of the appeal by Presidents Chirac and Diouf "Sauver Tombouctou pour sauver la paix / Saving Timbuktu to save the peace"
Senato del Partito Radicale
Roma, 8/9 febbraio 2014
Roma, 14 dicembre 2013