Aung San Suu Kyi Detention is Temporary, Says Thai FM
Tweet
Thailand's foreign minister says Burma's military rulers have assured him the detention of pro-democracy leader Aung San Suu Kyi is only temporary. In Bangkok Thursday, Foreign Minister Surakiart Sathirathai said he got a letter from his Burmese counterpart, Win Aung, saying Ms. Aung San Suu Kyi is being held for the sake of security and safety. Mr. Surakiart said the letter also reaffirmed the Burmese military's commitment to national reconciliation.

That commitment was in doubt after military officials took the pro-democracy leader into custody last Friday, along with several of her political associates. The military also shut down colleges and universities, which have long been a haven for dissent.

The special United Nations envoy to Burma has decided to go ahead with plans to visit the country Friday. Malaysian diplomat Razali Ismail says he will demand that the military release Aung San Suu Kyi and and all other detained opposition leaders.

There have been widespread reports that Aung San Suu Kyi was injured before her detention, when pro-government demonstrators smashed the windshield of her car during clashes in northern Burma. But the government denies she was hurt.

The government also has announced it will soon reopen universities. Students were supposed to have begun a new semester last Monday.


39° Congress
39° Congress of The Nonviolent Radical Party, Transnational e Transparty (Second Session).

39° Congress of The Nonviolent Radical Party, Transnational e Transparty (First Session).
Saving Timbuktu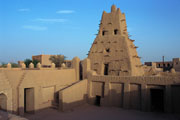 Our call in support of the appeal by Presidents Chirac and Diouf "Sauver Tombouctou pour sauver la paix / Saving Timbuktu to save the peace"
Senato del Partito Radicale
Roma, 8/9 febbraio 2014
Roma, 14 dicembre 2013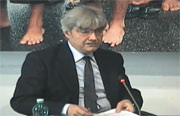 Iscritti e contribuenti 2014
| | |
| --- | --- |
| Ercole M. Brescia | 50 € |
| Floriano M. Roma | 200 € |
| Claudio N. Bari | 70 € |
| Alessandro M. Modena | 100 € |
| Niccolo' F. Bruxelles | 590 € |
| Maria M. Pistoia | 200 € |
| Paolo D. Roma | 200 € |
| Maddalena L. Meta | 200 € |
| Sandro O. Calvagese Della Riviera | 600 € |
| Elisabetta M. Palermo | 590 € |
| Total SUM | 443.071 € |