ARAB WORLD: BONINO, WALDNER; WOMEN NETWORK AGAINST DISPARITY
Tweet
Developing a network of relations among women of the Arab and European world to balance the dispartiy among men and strengthening the economic role of women. It was the message launched by Eu Commissioner for External Relations Benita Ferrero-Waldner together with Euro Mp Emma Bonino at the conference on 'women as the engine for economic grothw in the Arab world'. The two-day seminar in Brussels is promoted by the International Forum of Arab women. "It will be a great achievment to establish a high-profile network formed by women with a leadership position in the political, economic world and in the non-governmental organizations", underlined Ferrero-Waldner. "Things can change", added Bonino who also reminded that the first way to redress the 'gender gap' is to create a connection network among women. "But it is also important not offered by a world that is changing", concluded the Mp who has been involved for years in favor of the Arab women rights. The conference will be followed by another seminar to be held in Cairo from June 11-12 in order to establish a series of recomendations that the Forum will submit at the Euromed summit in November.
39° Congress
39° Congress of The Nonviolent Radical Party, Transnational e Transparty (Second Session).

39° Congress of The Nonviolent Radical Party, Transnational e Transparty (First Session).
Saving Timbuktu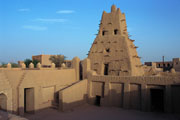 Our call in support of the appeal by Presidents Chirac and Diouf "Sauver Tombouctou pour sauver la paix / Saving Timbuktu to save the peace"
Senato del Partito Radicale
Roma, 8/9 febbraio 2014
Roma, 14 dicembre 2013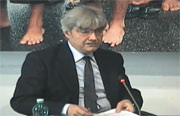 Iscritti e contribuenti 2014
| | |
| --- | --- |
| Ercole M. Brescia | 50 € |
| Floriano M. Roma | 200 € |
| Claudio N. Bari | 70 € |
| Alessandro M. Modena | 100 € |
| Niccolo' F. Bruxelles | 590 € |
| Maria M. Pistoia | 200 € |
| Paolo D. Roma | 200 € |
| Maddalena L. Meta | 200 € |
| Sandro O. Calvagese Della Riviera | 600 € |
| Elisabetta M. Palermo | 590 € |
| Total SUM | 443.071 € |